The Use of the Broad Sword
In which is shown

, The True Method of Fighting with that

Weapon

as it is now in Use among the

Highlanders

; deduc'd from the Use of the Scymitar; with every Throw, Cut, Guard, and Disarm.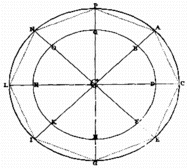 Author: Thomas Page.
Published: 1746, Norwich, UK
Weapons covered: single sword, Target (small shield)
Format: html
Transcribed by Jonathan Miller. Thanks to James Marwood for bringing this text to our attention.
We would recommend reading this text in conjunction with this article describing Page's background.