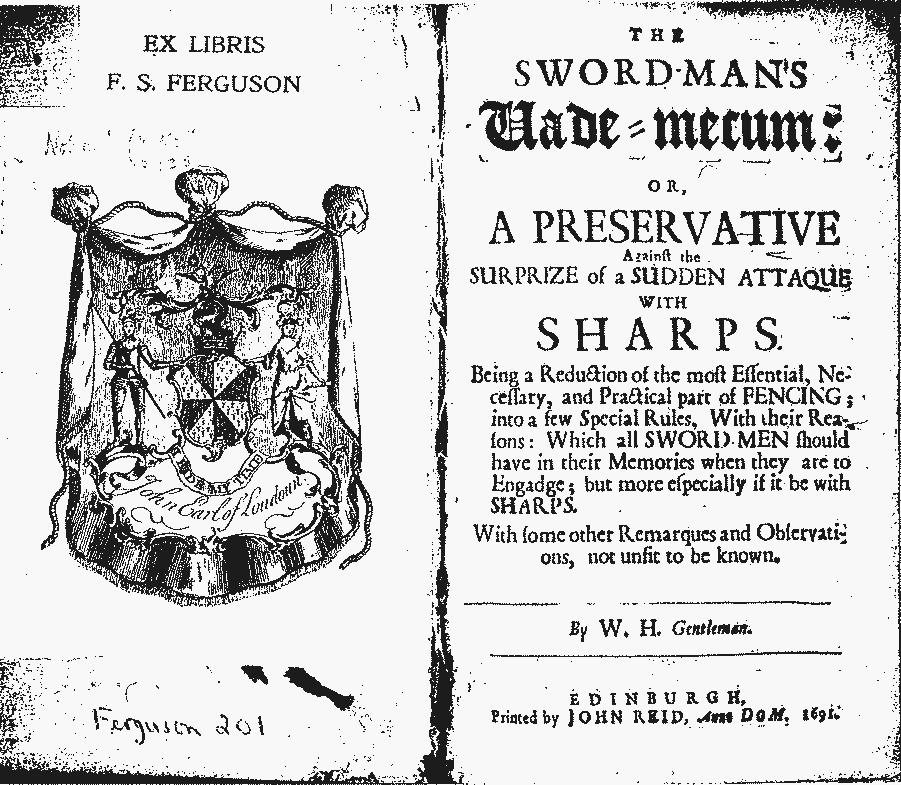 The Sword Man's Vade Mecum; a Preservative against the Surprize, of a Sudden Attaque with Sharps, &c.
Being a Reduction of the most Essential, Necessary, and Practical part of Fencing; into a few Special Rules, With their Reasons: Which all Sword-Men should have in their Memories when they are to Engadge; but more especially if it be with Sharps.
With some other Remarques and Observations, not unfit to be known.
Author: William Hope, Gentleman
Date: 1692
This was the first text to show Sir William's growing dissatisfaction with the French methods. It contains a discussion of the fundamental techniques and tactics that someone trained in that system should employ if defending their life with the small-sword, and is highly recommended to those who do not wish to study the New Method.