Thomas Page's
The Use of the Broad Sword

.
In which is shown

, The True Method of Fighting with that

Weapon

as it is now in Use among the

Highlanders

; deduc'd from the Use of the Scymitar; with every Throw, Cut, Guard, and Disarm.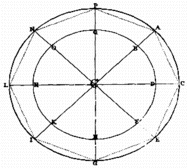 Author: Thomas Page.
Published: 1746, Norwich, UK
Weapons covered: single sword, Target (small shield)
Use of this work is freely granted subject to the conditions of this Creative Commons Licence.
Format: html
Transcribed by Jonathan Miller. Thanks to James Marwood from Schola Gladiatoria for bringing this text to our attention.
We would recommend reading this text in conjunction with this article describing Page's background.